600 Series
Model

623T


Air

-

Cooled

Gas

An ideal FrontMount™ solution for home or business use, the Model 623T offers the power, reliability and economical performance needed to get the job done.

Deck Sizes: 132 cm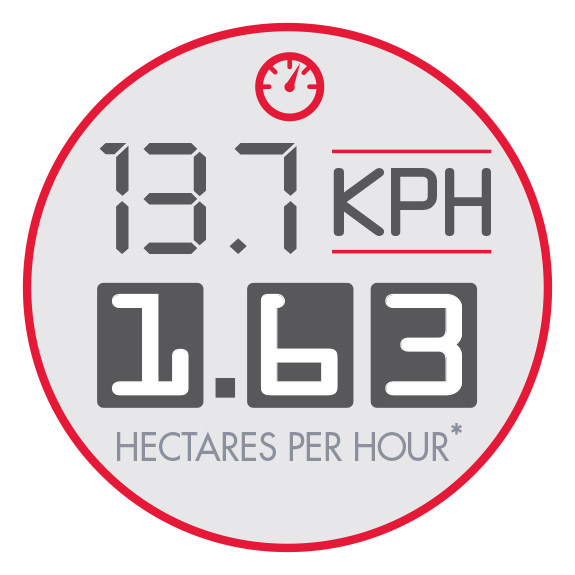 Mowing speeds up to 13.7 KPH and 1.63 hectares/hr. based on 132 cm cutting width.*
*Actual results may vary. Click Here for Details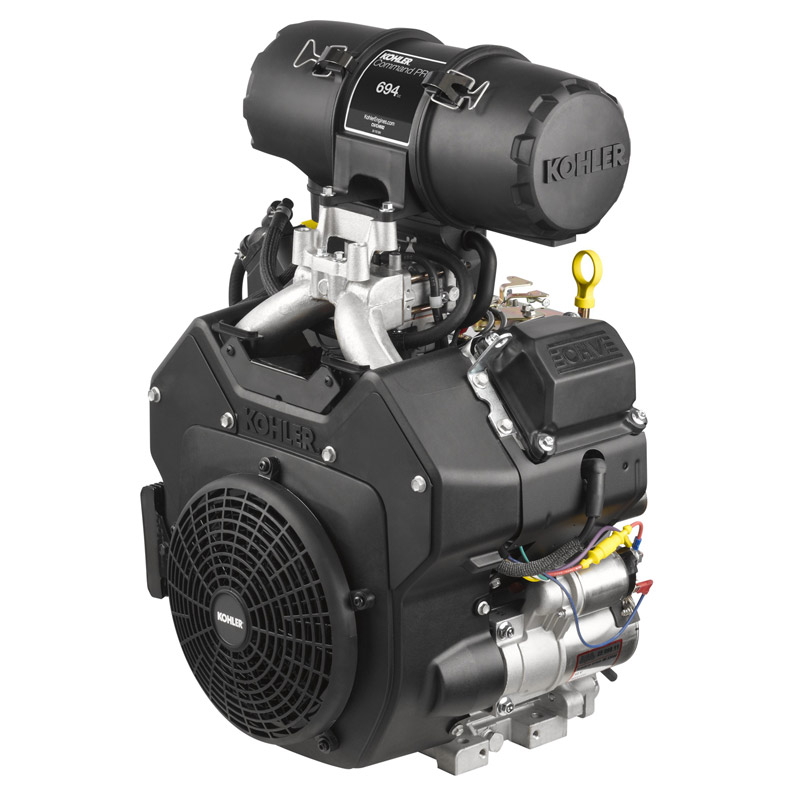 Kohler Command Pro Engine
694 cc, 2-cylinder, air-cooled Kohler Command V-Twin engine
---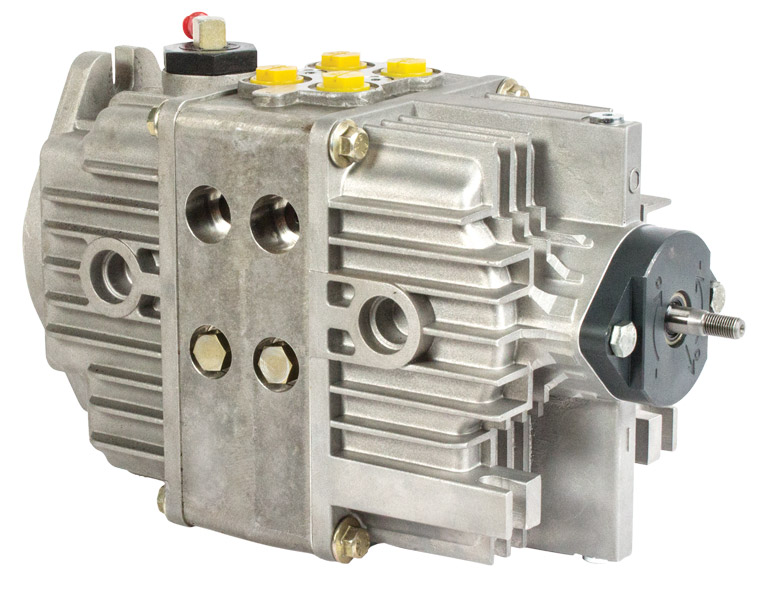 Exclusive T-Drive™ Transmission
Tandem 12cc Parker pumps-in-reservoir transmission is specifically designed for turf-care applications
In-line CoolFan™ cooling system and integrated, replaceable, high-efficiency fine-particle filter
Design directs more power to the cutting deck as power-sapping components are eliminated
---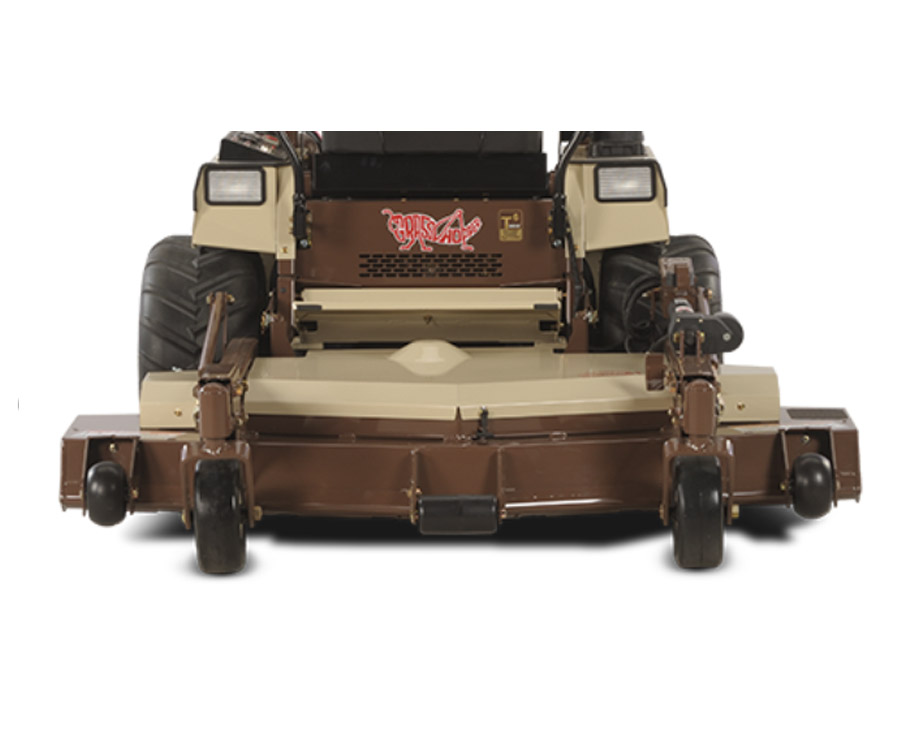 Heavy-Duty Deck
Extra-deep, 5.5-inch deck is fabricated from heavy-gauge formed steel with a reinforced anvil edge
Specially designed cutting chambers enhance airflow for better cut quality
Deck easily converts from side discharge to optional Down Discharge™ mulching or PowerVac™ collection
Sentry™ spindles with massive, 8-inch flanges anchored in a 6-bolt pattern, spread the force of impact for greater strength
Spindle planes fabricated from double-layered, 7-gauge plus 10-gauge formed steel laminate that is 0.3138 inch thick 25.5 percent thicker than ½-inch steel
Sentry™ spindle guards shield spindle housing and seal lower bearings from fiber wrap and dirt ingestion
---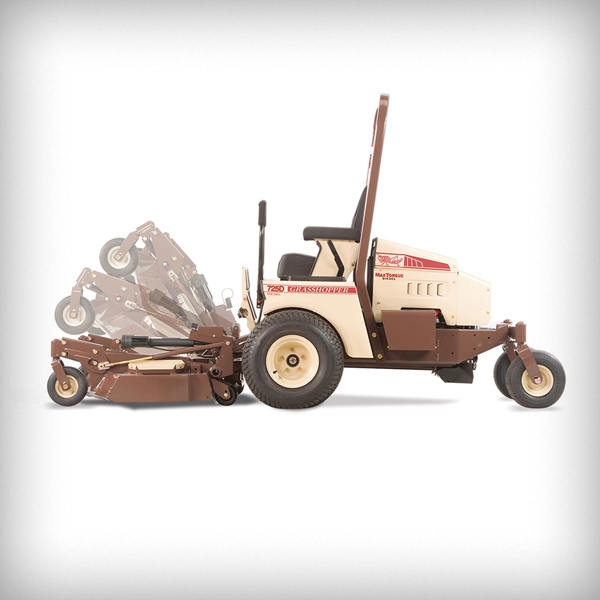 PowerFold® Electric Deck Lift
Standard on all FrontMount™ DuraMax® decks 48-inch and larger, PowerFold® is the zero-turn mower industry's first electric deck lift (introduced in 2004).
PowerFold® rotates the deck nearly 90 degrees to provide easy access to the underside of the deck for simplified maintenance and mulching package installation, plus space-saving portability and storage.
The feature also adjusts cutting height between 1.0 and 5.0 inches and controls deck lift functions using a single switch.
---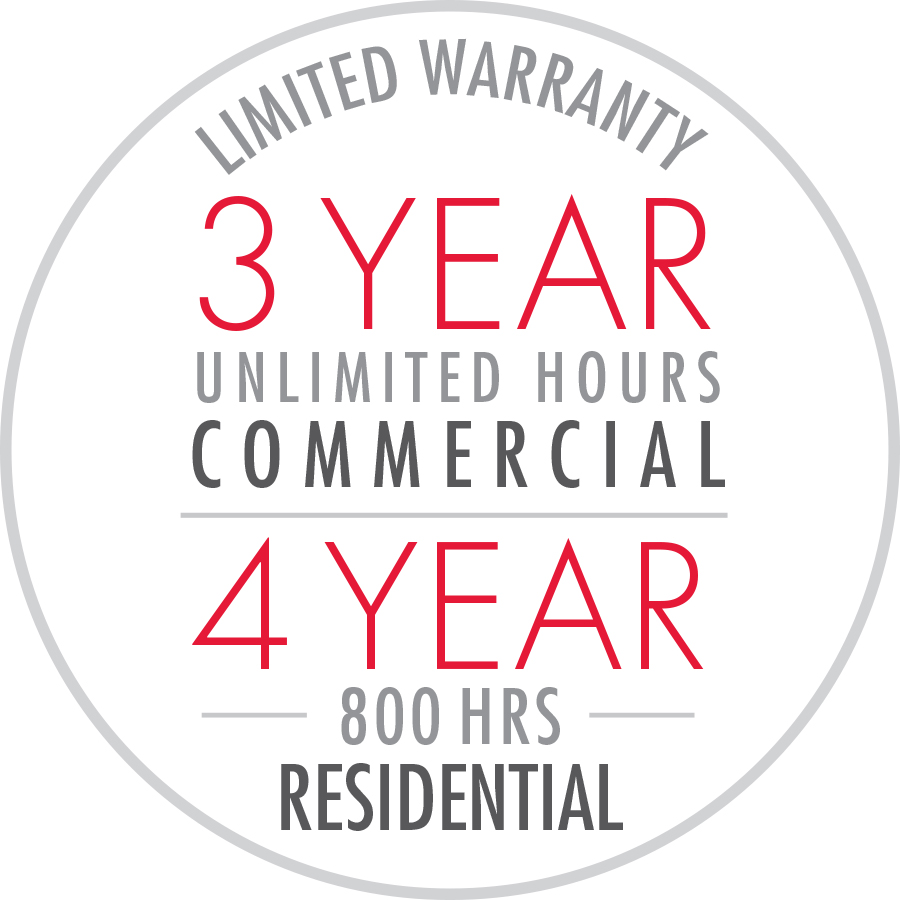 Warranty
Commercial Use: 3-year unlimited hours; limited warranty covering parts and labor.
Residential Use: 4-year or 800-hour (whichever comes first); limited warranty covering parts and labor.
---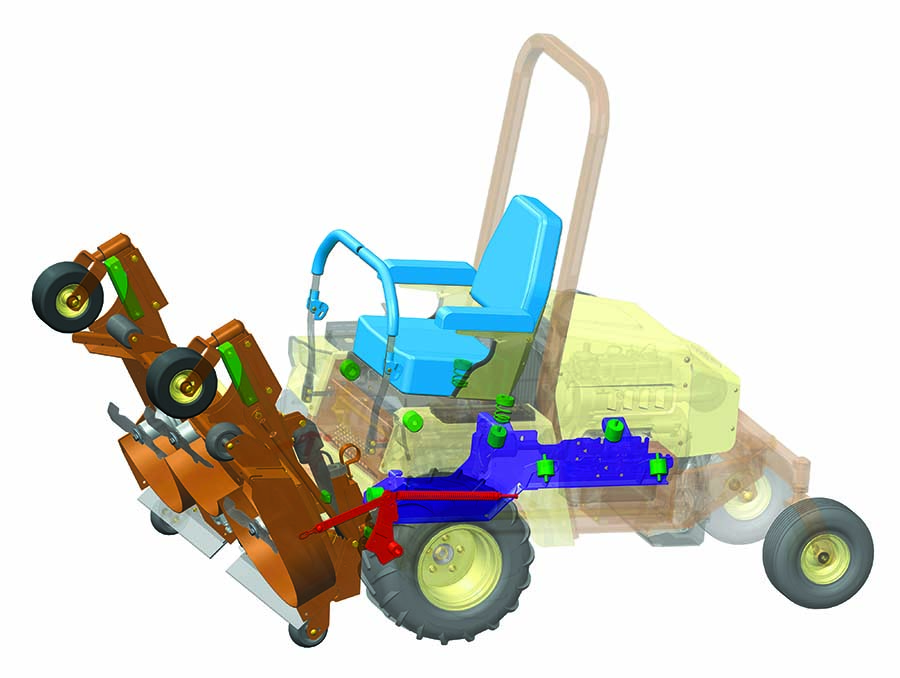 AntiVibe Power Platform®
Isolates the engine and T-Drive™ from the operator platform for an unprecedented vibration-free experience
---
Minimal Maintenance
Fewer than 10 grease points and easy top-side access to belts and filters
1,000-hour transmission fluid change intervals
Self-tensioning belts minimize cost and labor on routine maintenance
---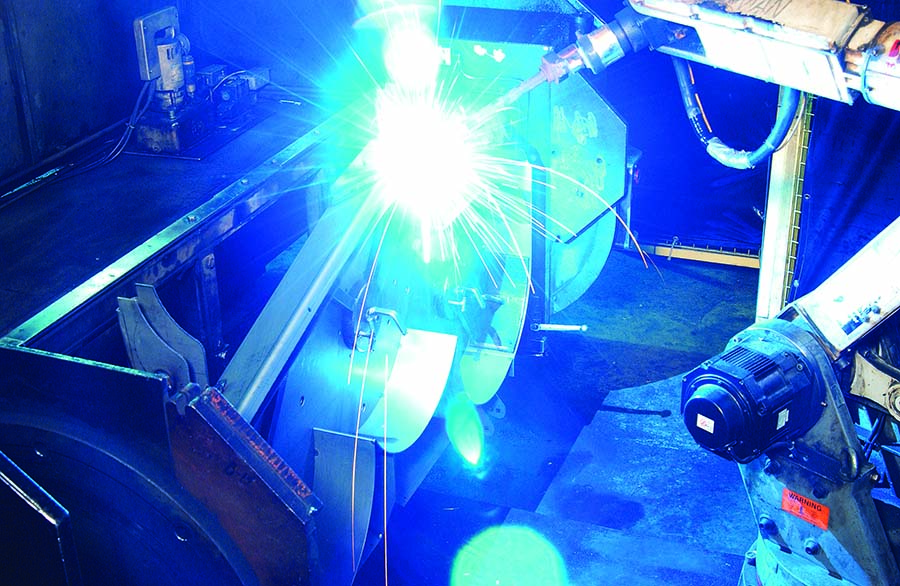 Built for Long Life
Robotically-welded, high-grade steel construction and I-beam reinforcement for long-lasting durability
Centered-bearing design provides greater load-bearing capacity to easily handle the weight of operator, fuel and high-capacity collector with reserve strength for curb shocks and weight shifts
Tough-as-nails powder-coated finish is fusion-bonded for chip and rust resistance
---
Ultimate Operator Station®
ComfortZone™ seat eliminates jostles and jolts with coil-spring suspension and a fully padded, high-back seat, padded armrests and variable density foam cushion. Iso-mounting smooths the ride, erases fatigue and keeps the operator comfortably in control at faster mowing speeds
Operational controls including throttle, choke and angled View-Eze™ console and adjustable cup holder are well positioned for visibility and ease of reach
One- or two-handed operation with ComfortReach™ adjustable Hydra-Smooth™ dual levers that automatically return to neutral from either forward or reverse position.
---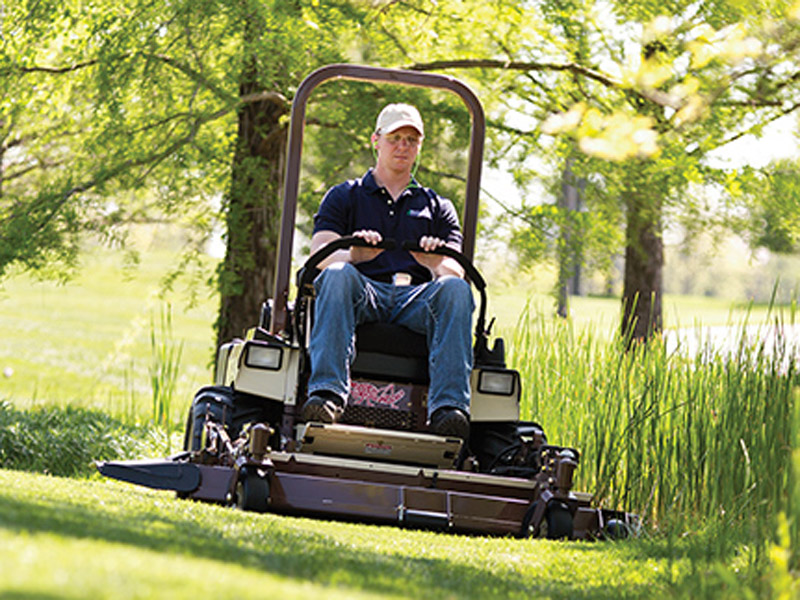 Vigilant Operator Presence System™
Standard, low profile operator protection structure (OPS) with an adjustable seatbelt
Dampened steering levers that return to neutral from forward and reverse
Interlock switches that shut down the engine when the operator leaves the seat while PTO is engaged or levers are in drive position
---
Single-fork Tail Wheel
Single-fork tail wheels enhance weight distribution, improve stability and enhance castering effect when maneuvering.
---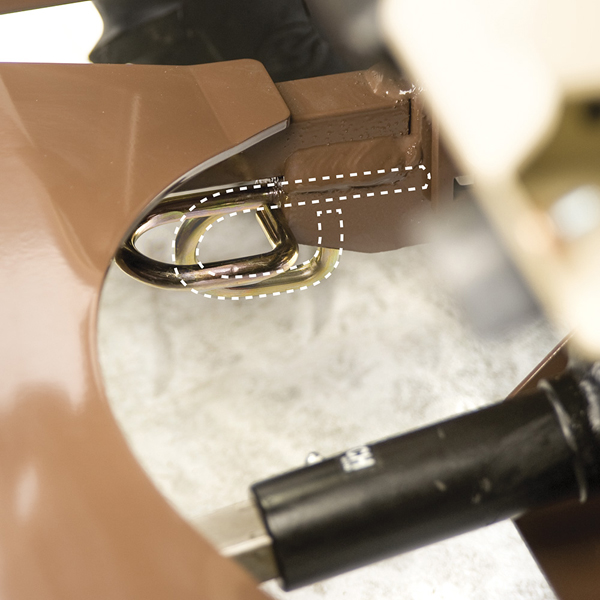 QuikConverter™ Implement Capability
Add or remove implements in minutes without tools with QuikConverter™ Implement System
Equip your out-front mower with a wide range of tools, including turf cleanup, renovation and snow removal implements that extend your productivity year-round
---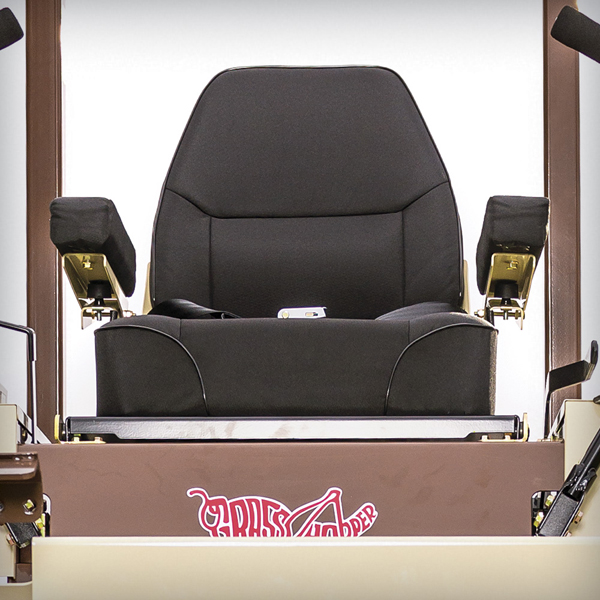 Ultimate Suspension Ride™ Seat
Includes a deep-cushioned, high-back, scuff-resistant Cordura®-covered seat with padded lumbar support and armrests to decrease operator fatigue and eliminate stretching and straining to reach controls.
---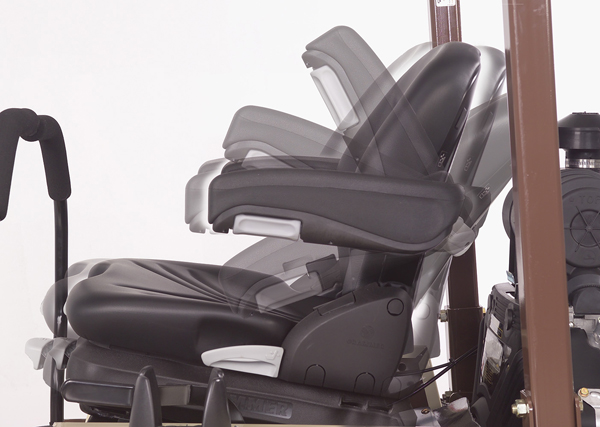 Premier Suspension Seat
The optional Premier Suspension Seat offers the ultimate in comfort and an extra measure of suspension while mowing over rough ground. Adjustable backrest, armrests and lumbar support with weight-adjusted suspension control provide maximum comfort for operators of all sizes and preferences.
---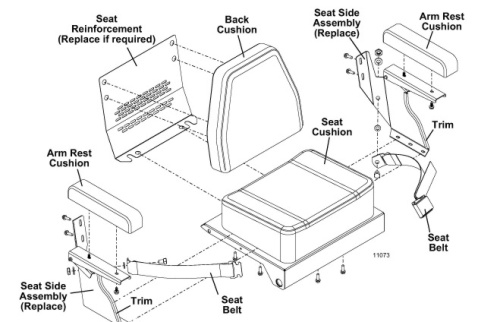 Wide Seat Conversion Kit
Provides additional seating room for larger operators or to accommodate cell phones or pagers. Requires seat belt extension.
---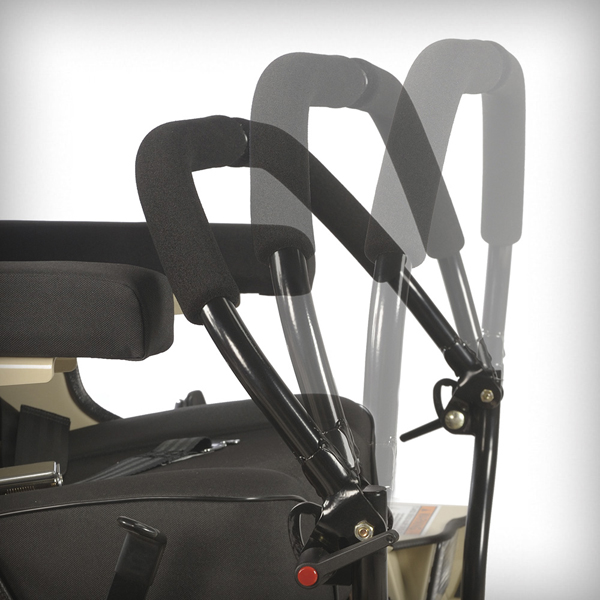 QuikAjustTilt™ Levers
QuikAjust Tilt™ steering levers with "no tools" adjustment provide a 9-inch range for maximum comfort and fit while maintaining natural arm and wrist positions.
---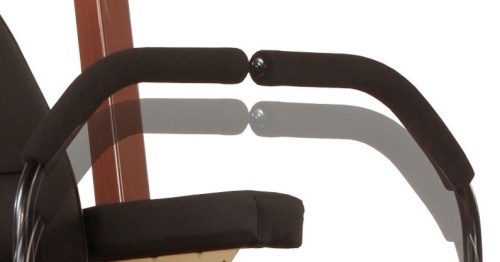 Extended Steering Levers
Provides an additional two inches of leg clearance.
---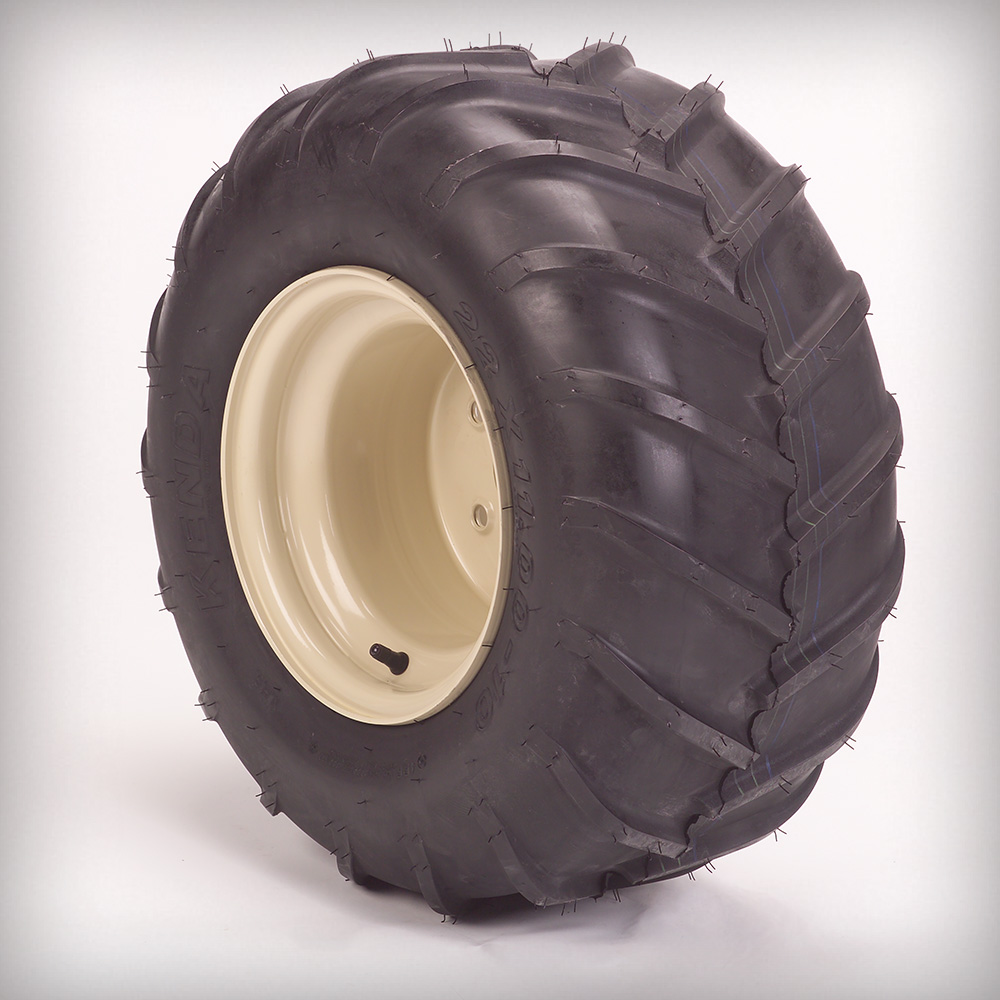 Bar-Tread Low-Pressure Tires
Optional low-pressure, high-flotation bar-tread tires flex with the terrain for maximum traction and minimize scuffing caused by wheel spin-out.
---
Flotation Package
Includes low-pressure tires and wide-stance, single-fork tail wheels.
---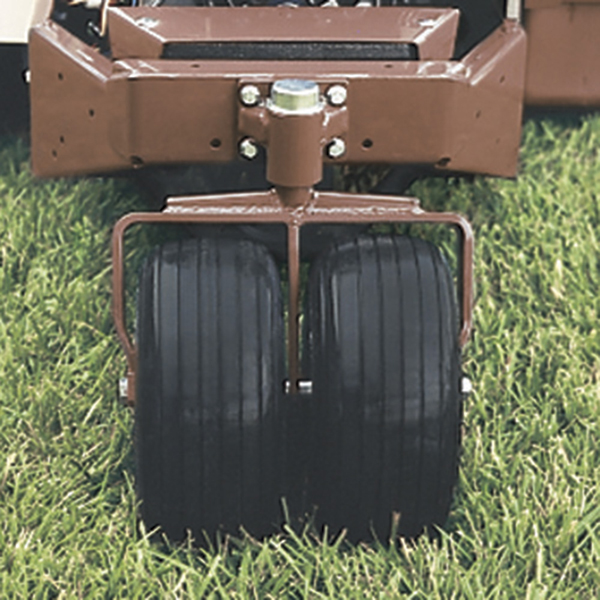 Tail Wheel Options
Dual-fork tail wheels or wide stance single-fork tail wheels.
---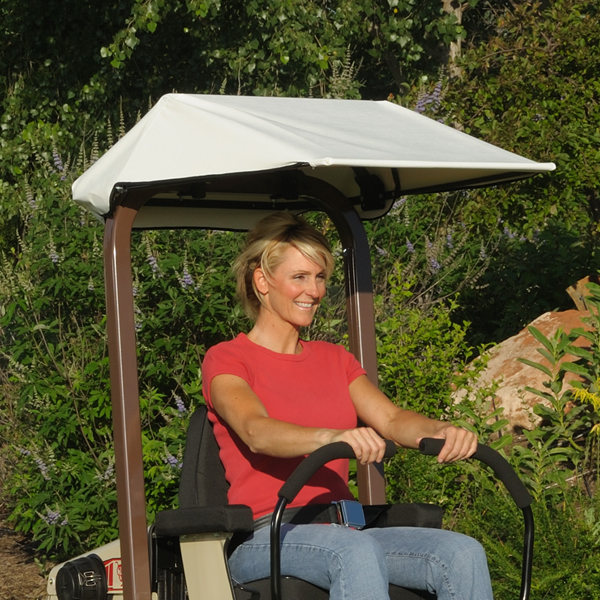 Sunshade Canopy Vinyl
Lightweight, water repellent, UV-resistant vinyl canopy mounts easily to OPS to limit exposure to direct sunlight, reducing eye strain and increasing operator comfort.
---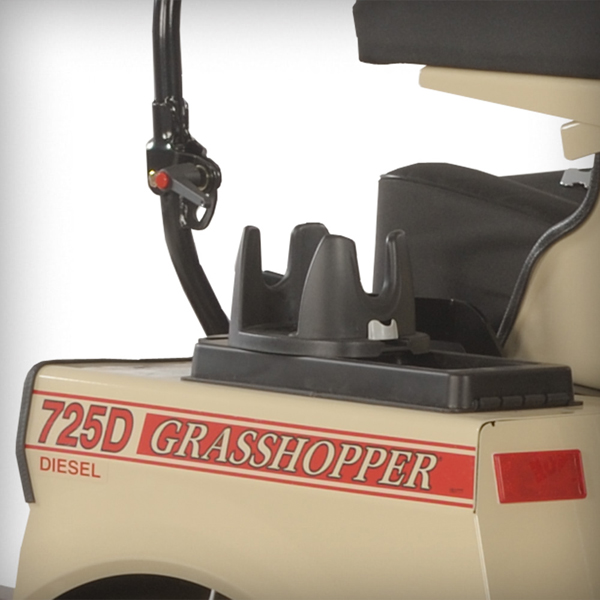 Adjustable Cup Holder
The Adjustable Cup Holder locks into multiple positions to accommodate a wide range of drink sizes.
---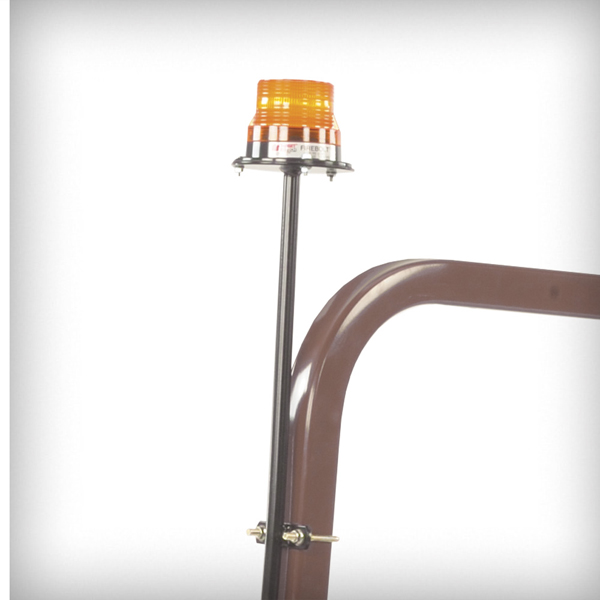 Yellow Beacon Light
Yellow beacon attaches to OPS to provide greater visibility in high-traffic areas.
---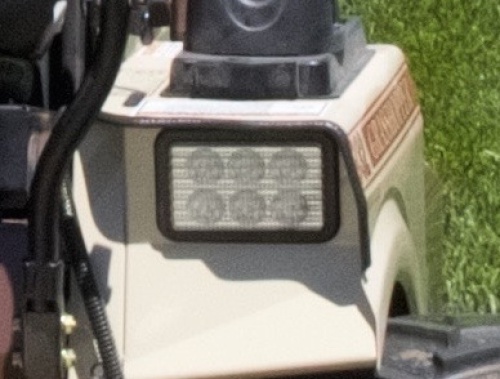 LED Work Lights
LED work lights provide improved visibility in low light situations.
---
Armrest Height Adjustment Switch
Used in conjunction with PowerFold® electric deck lift/height adjustment, this armrest-mounted switch controls deck lift functions and adjusts cutting height between 1.0 and 4.5 inches on the go.
---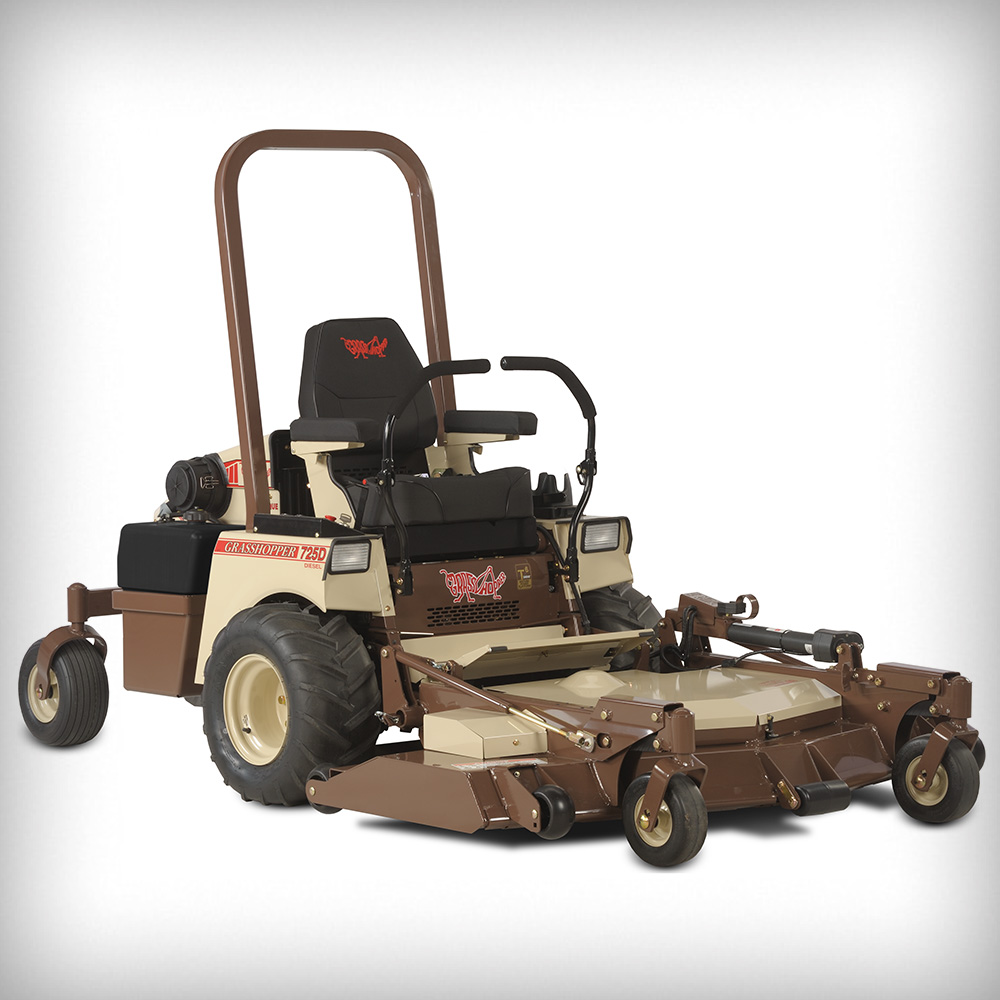 Down Discharge™ Mulching Package
The optional Down Discharge™ mulching package with GrassMax™ High-Low Mulching blades cuts and recuts clippings and directs them deep into the turf, enriching turf and producing a beautifully manicured cut.
---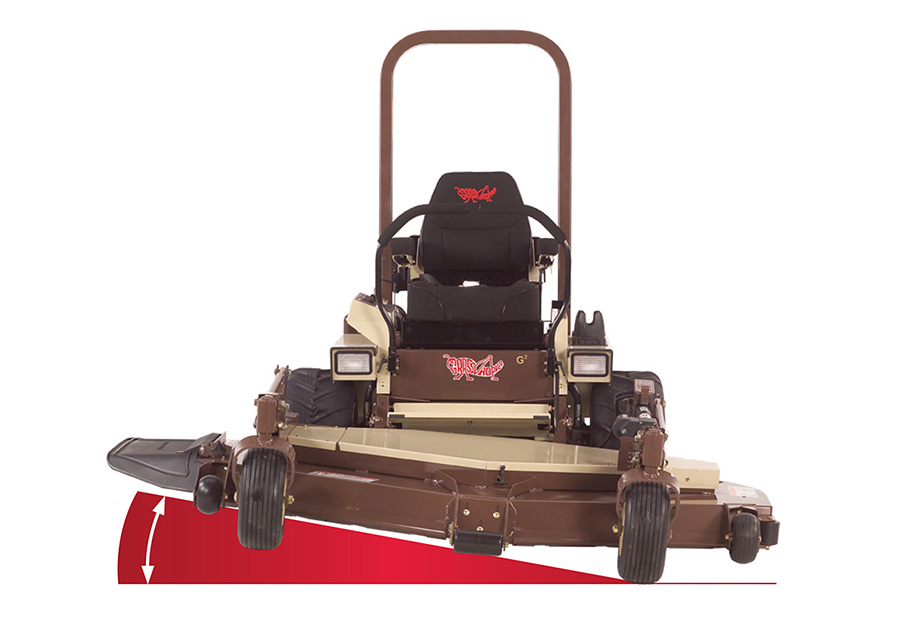 Full Flotation Deck Inserts
Allow for controlled side-to-side flotation of the deck in rolling terrain for a smooth, even cut.
---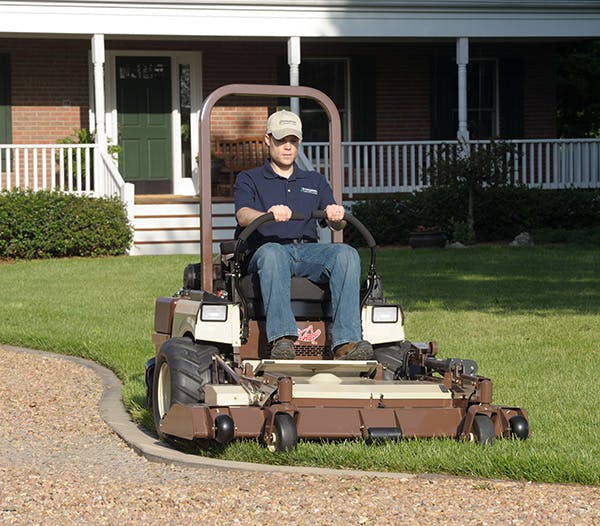 35 Series Dedicated Rear Discharge Decks
Dedicated 132-, 155- and 183-cm, extra-deep, 5.5-inch 35 Series rear discharge decks deliver revolutionary performance for applications where keeping clippings off sidewalks, driveways and parking lots is critical.
---
Rear Discharge Shield Kit
Optional rear discharge shield kit converts 34R Series decks to direct clippings out the back of the deck for a smooth cut and no windrowing.
---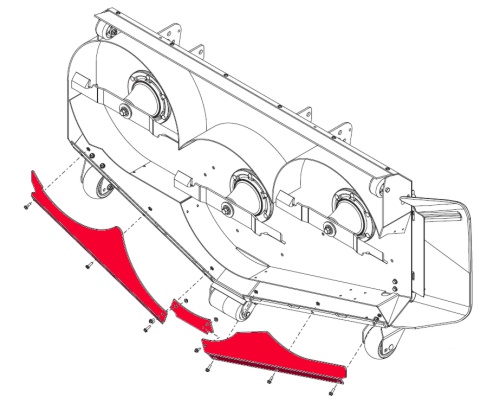 Air Dam Kit
An optional Air Dam Kit can be installed along the front edge of most mower decks to minimize dust and dirt escaping from the front of the mower.
---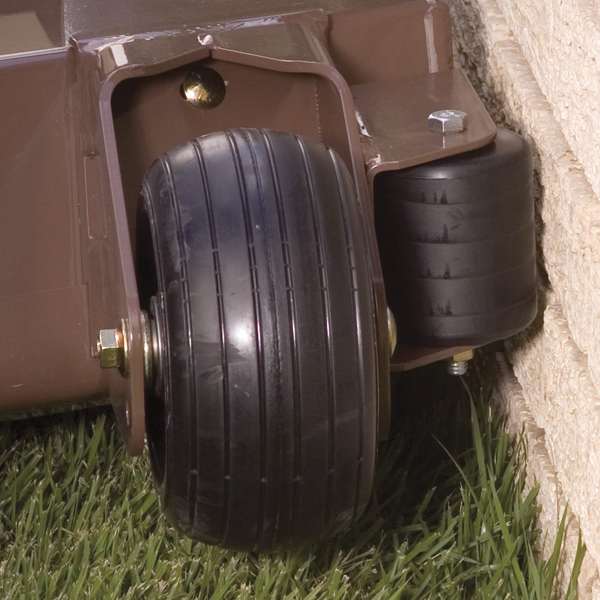 Speed-Trimming™ Roller Kit
The optional Speed-Trimming™ heavy-duty, anti-scalp roller kit for 52-inch and larger DuraMax® decks speeds close trimming near buildings, fences retaining walls and other landscaping features. Kits available for both left and right sides of cutting decks.
---
QuikConverter® Implements
Every FrontMount™ mower accepts a range of time- and labor-saving QuikConverter™ implements for even greater flexibility and productivity year-round.
---
Your Choice of Decks
48-inch 33 Series out-front, side-discharge deck, which easily converts to Down Discharge® mulching or vacuum collection. Available as manual FoldUp™ deck or equipped with PowerFold® electric deck lift/height adjustment.
52-inch 34 Series DuraMax® side-discharge deck, which easily converts to Down Discharge® mulching or vacuum collection. Available as manual FoldUp™ deck or equipped with PowerFold® electric deck lift/height adjustment.
52-inch 34R Series DuraMax® side-discharge deck, which easily converts to Down Discharge® mulching, rear discharge or vacuum collection. Comes standard with PowerFold® electric deck lift/height adjustment.
---
PowerVac® FrontMount Collection System
Powerful, deck-driven PowerVac™ collection systems deliver one-pass perfection every time, and are available with a wide range of twin or triple mesh bag or high-capacity metal hopper collectors.
---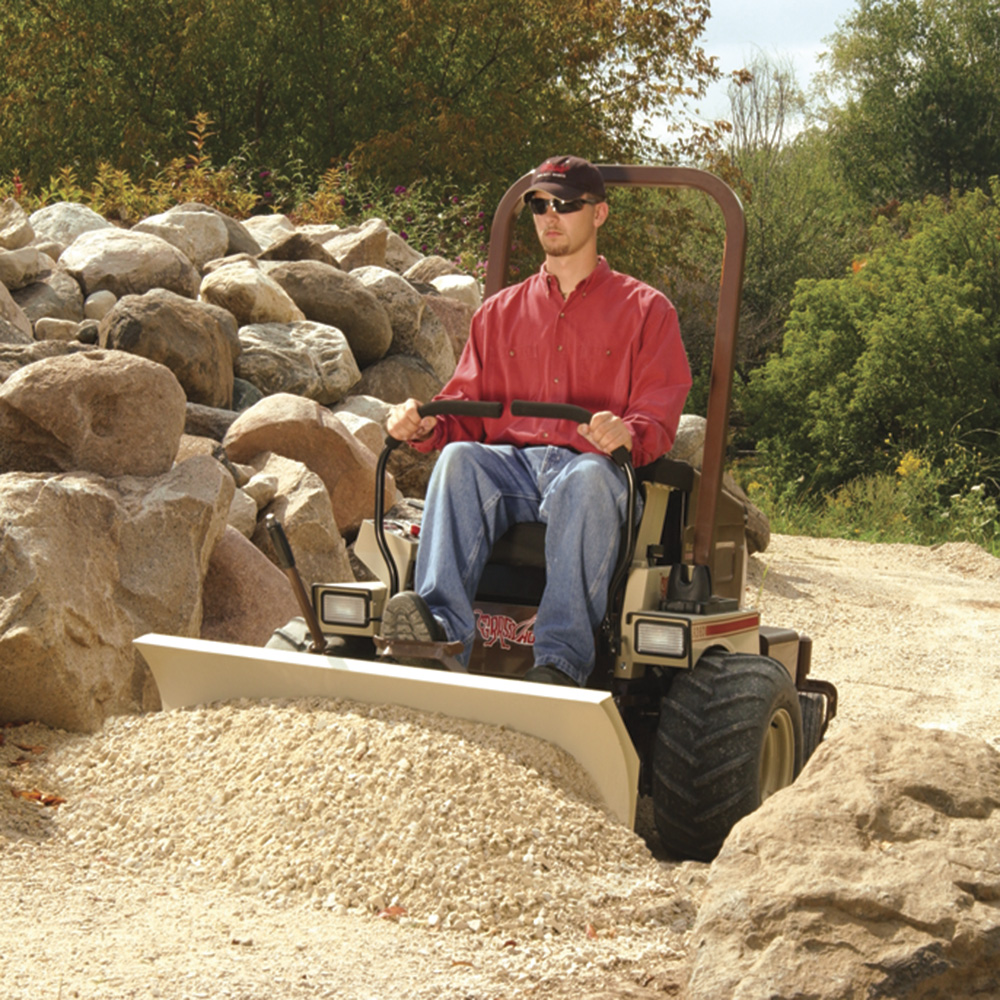 Little Bully™ Dozer Blades
Multi-purpose Little Bully™ Dozer Blades capitalize on Grasshopper zero-turn maneuverability to deliver powerful performance moving dirt, maintaining gravel driveways and plowing and clearing snow from sidewalks and driveways. The blades attach in place of the out-front mower deck, providing easy operation and timesaving performance.
---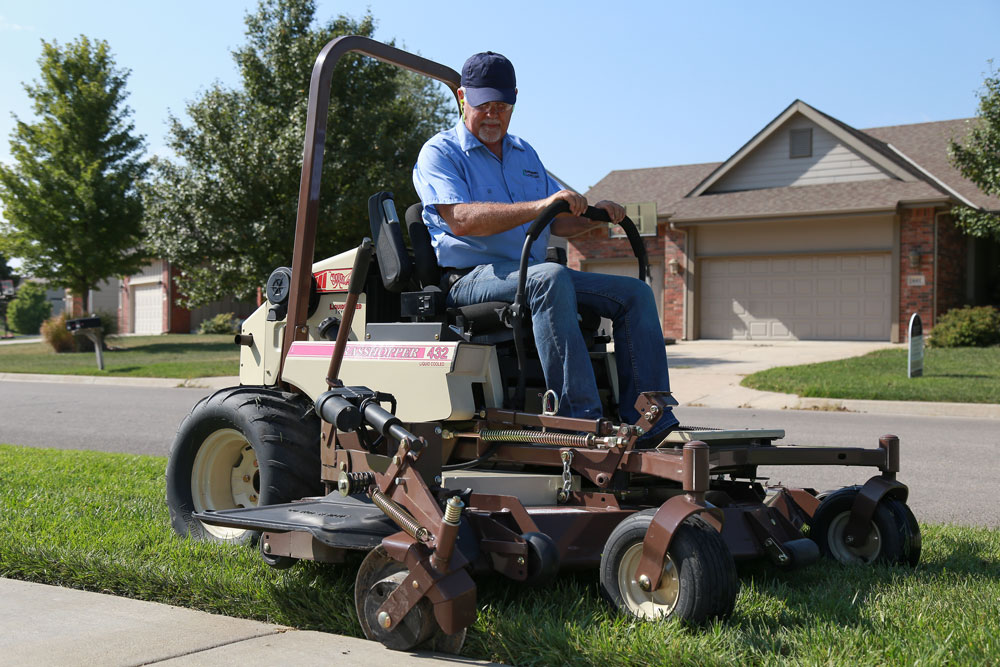 Edge-EZ™ Edger
The Edge-EZE™ lawn edger maintains clean, sharp turf edges along sidewalks, roadways and driveways, eliminating time-consuming secondary trimming and reducing edging time up to 75 percent compared to hand-held string trimmers and walk-behind wheeled edgers.
---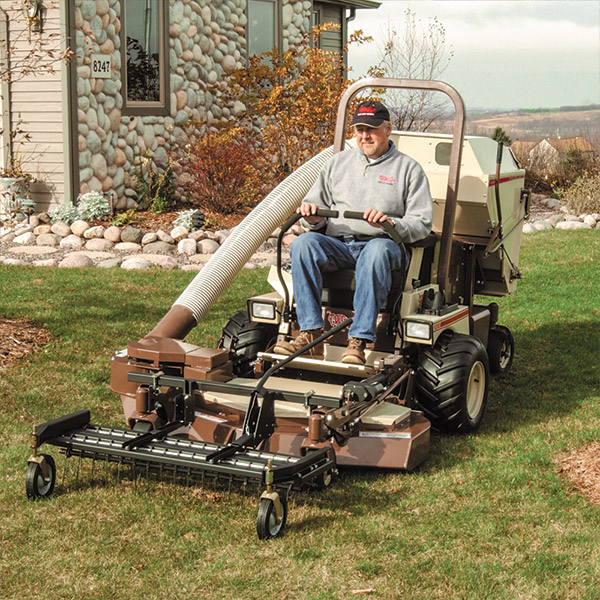 Tine-Rake® Dethatcher
Mounting to the front of any Grasshopper MidMount™ (200V Series or larger) or FrontMount™ mower, the 46- and 60-inch Tine-Rake™ Dethatchers use spring steel tines to create a unified raking motion that removes large amounts of thatch and surface aerates soil. Used with a PowerVac™ Collection System, you can dethatch and collect debris in one pass for time-saving rejuvenation.
---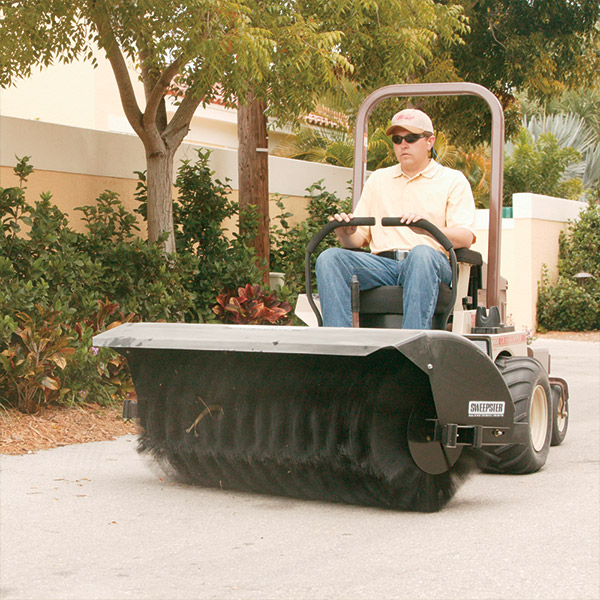 CleanSweep™ Rotary Brooms
Grasshopper True ZeroTurn maneuverability takes PTO-driven CleanSweep Rotary Brooms into places ordinary sweeper attachments can't go, speeding debris removal and snow removal in congested areas as well as long stretches of sidewalks, driveways and curbs, even outdoor hockey rinks.
---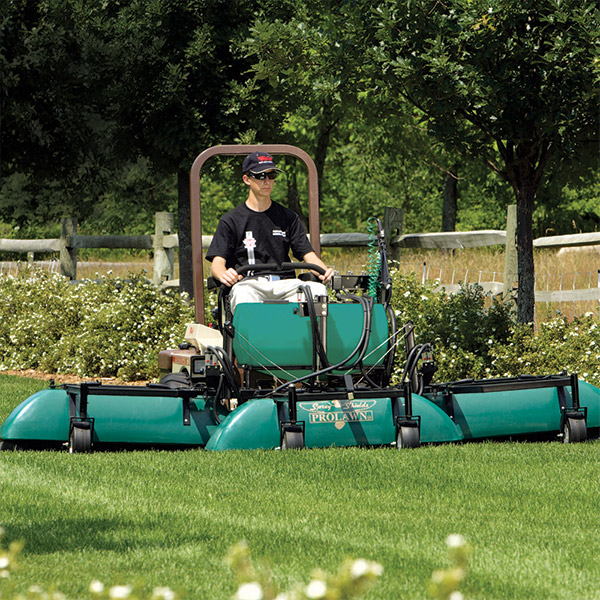 Shielded Sprayer
Double or even triple your spray crew's efficiency and enjoy faster application and greater coverage with a shielded sprayer for your Grasshopper zero-turn mower. Featuring aerodynamically designed shields and fully shielded curtains to deliver a fine-mist chemical spray, the shielded sprayer delivers on-target application every time. Four-nozzle spraying chambers provide uniform coverage, applying small droplets that "stick" to vegetation for more coverage per tank - up to 5.5 acres or 240,000 square feet - using less chemicals.
---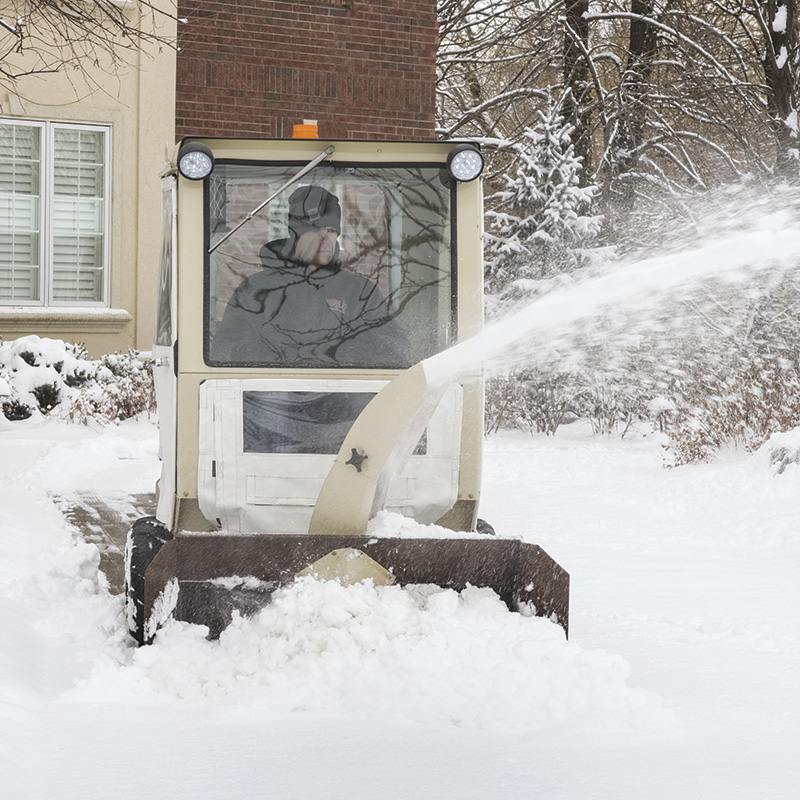 DriftBuster™ Snowthrowers
Combining zero-turn maneuverability with a snowthrower takes snow removal to a new level of productivity and comfort, easily replacing conventional walk-behind snowblowers and other snow removal attachments. Available in both 48- and 60-inch models, PTO-driven DriftBusterâ"¢ Snowthrowers for Grasshopper FrontMountâ"¢ zero-turn mowers deliver "no clog" performance, even in the deepest and heaviest wet snow.
---