Grasshopper
DuraMax® 4X Rear Discharge™ cutting decks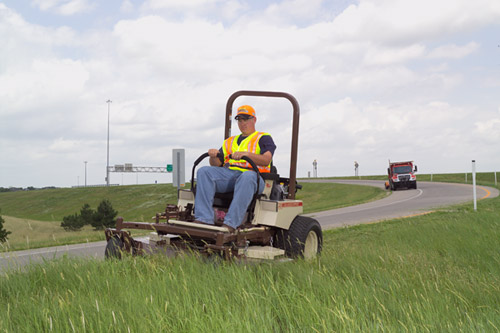 Grasshopper DuraMax® 4X Rear Discharge™ cutting decks for Grasshopper MidMount™ models are designed to advance the safety and productivity of rear discharge with the best possible cut. Perfect for commercial contractors, municipalities, schools, cemeteries and more, the unique four-spindle design evenly distributes clippings, eliminates windrowing, and channels material out the back and out of flower beds and off grave stones, sidewalks and streets.
4XRD cutting decks feature:
Specially designed cutting chamber that handles large volumes of grass and delivers a clean and level cut.
Four-spindle design that spreads grass clippings and debris while channeling it out the back.
Trim with either side of the cutting deck, reducing the labor costs of hand-held, two-cycle trimmers.
Greatly reduce the need to blow clippings off pavement, and sidewalks.
Anvil-edged deck with 1.27 cm-thick formed steel leading edge featuring 7-gauge skirts and geometrically engineered design to withstand the punishments of commercial mowing.